SERVICES

Positive Mindful Counseling aims to provide the most comfortable,
evidence-based, and solution-focused services
Online Psychotherapy
A one-on-one TeleCounseling that offers the same level of support and confidentiality as face-to-face sessions with our expert therapists.
Similar therapeutic experience is provided to our clients as we facilitate client's behavioral change, improve ability to establish and maintain relationships, enhance ability to cope, and promote decision making process while developing client's full potential
Life Coach
Life Coach aids people in creating progress in their lives as they attain greater fulfillment. This is beneficial in improving clients' relationships, careers, and day-to-day lives.
Through this, clients can clarify their goals, identify the obstacles holding them back, and establishing strategies for overcoming each identified obstacle.
Couples
Counseling
Couples often seek couples or marriage counseling when the relationship is at a standstill, or if they are unsure whether or not the relationships is worth salvaging.
This can help families with children who have been affected by relationship issues such as divorce, and confronting the source of the conflict.
Family Counseling
Family counseling can help open up communication that lead family members understand each other's different perspectives. Making resolve disputes easier, enhance members' ability to learn ways of communicating better, including developing techniques to deescalate arguments while making sure that everybody is getting heard.
This can also benefit families with parenting problems such as conflicting parenting styles, rule enforcement and remaining consistent with your child once the rules are established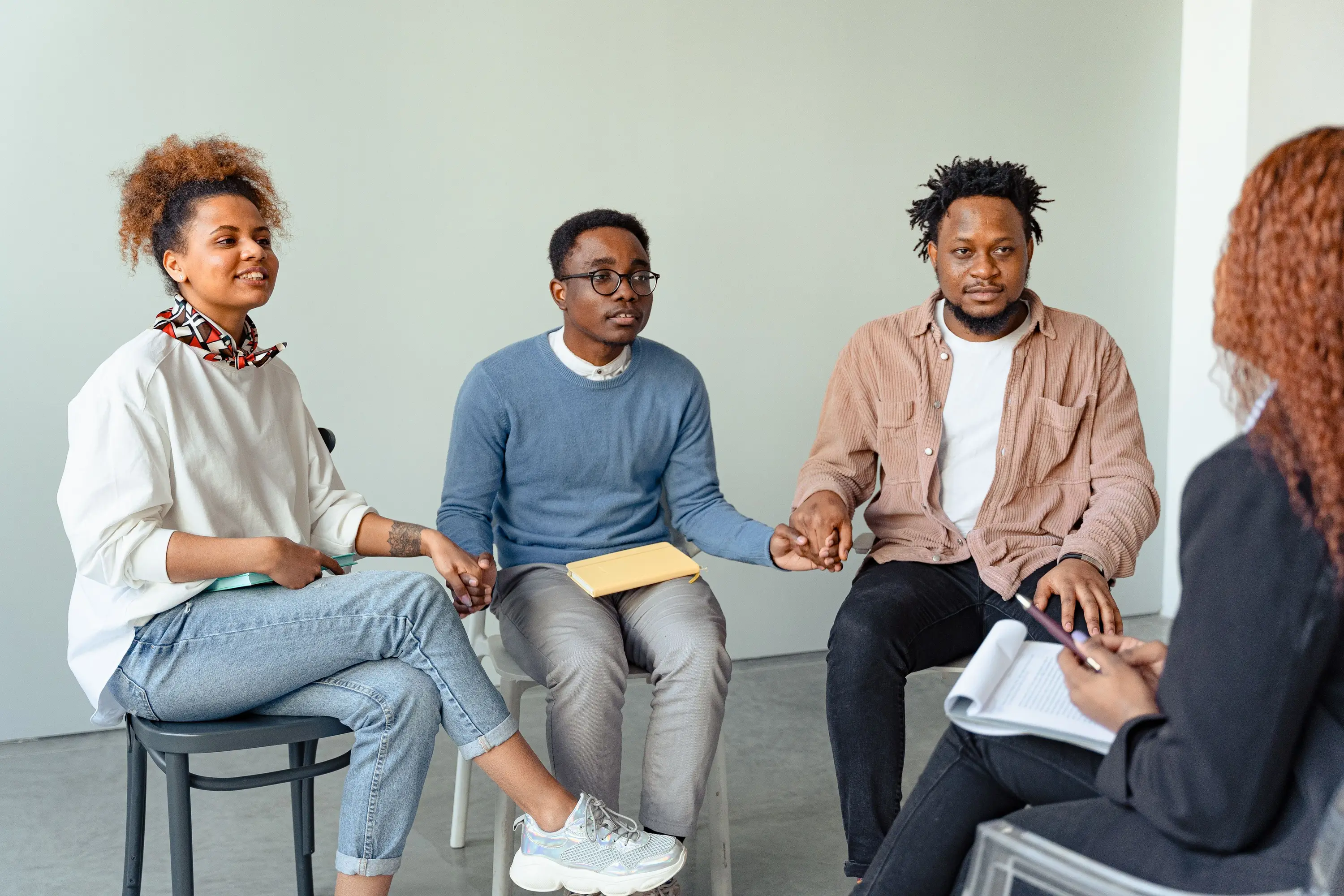 Wellness Webinars
Your state of well-being matters to us. We aim to support better health at work and enhance health outcomes as we promote well-being through our Wellness Webinars that are tailored fit to our clients' needs.
SOCIAL MEDIA MANAGEMENT
A strong social media presence is a valuable source of digital trust. We help therapists promote their brands, create social media content, and effectively connect with their followers.
GOOD FAITH ESTIMATE
You have the right to receive a "Good Faith Estimate" explaining how much your medical care will cost.
Under the law, health care providers need to give patients who don't have insurance or who are not using insurance an estimate of the bill for medical items and services.
● You have the right to receive a Good Faith Estimate for the total expected cost of any non-emergency items or services. This includes related costs like medical tests, prescription drugs, equipment, and hospital fees.
● Make sure your health care provider gives you a Good Faith Estimate in writing at least 1 business day before your medical service or item. You can also ask your health care provider, and any other provider you choose, for a Good Faith Estimate before you schedule an item or service.
● If you receive a bill that is at least $400 more than your Good Faith Estimate, you can dispute the bill.
● Make sure to save a copy or picture of your Good Faith Estimate. For questions or more information about your right to a Good Faith Estimate, visit www.cms.gov/nosurprises or call 800-985-3059.